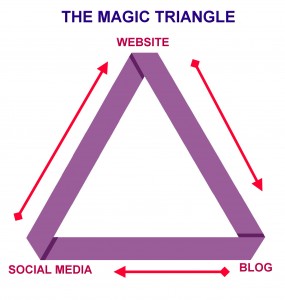 I have been involved with affiliate marketing for the past 9 years now and I have learnt a lot. Affiliate marketers get a commission for selling other peoples products.
Affiliate marketers are the most resourceful,  adventurous,  enterprising, and talented group I have ever met on the internet, I have met some great people and some scallywags but generally very hard working and have to just think their way to success.
So I worked out that even though I hated social media with a passion, other people did not. Social media will evolve and change but as long as the internet is around there will be one social medium, that is the fashionable one of the day around us. At the moment it's facebook but there are already indications that the under 20′s now are not interested in facebook and are using Google+  more and others.
So one of the most important ways to start targeting your customers is through social media.
When you get a WordPress blog placed on your website you do two things, you start keeping Mr Google happy and you rise in the rankings and it enables you to tell your customers and there friends and any other people that can be targeted through advertisements, Facebook is excellent for this and cheap as chips and your potential customers can run into the millions through targeted advertising.
Every time you write a blog about this "fantastic widget you have just imported" for your customers, you can post that exact same message to social media to millions of people at very reasonable rates. So the information teaser if you like, flow goes from the blog to prospective buyers through social media to prospective buyers creating a sales funnel back to your website.
 So give serious thought to installing a blog on your site as it is not an expensive exercise and linking it to your various social media sites. I have really only been talking about Facebook but the list is tremendous, even Youtube is now considered to be a fountain of wealth to the serious marketers.
For any advice or help please give us a call here and I'm sure we can help you join hundreds already enjoying our efforts.