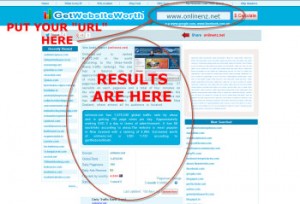 Google whether we like it or not is the Internet King, most people think Google is a Search Engine, well maybe so but they are really the largest advertising company in the world and this is why website SEO is important..
So when someone makes a website, they have to follow rules, think of it this way.
If you want to put an advertisement in the NZ Herald, they ask you where do you want it? What type of advert? What size, what colour etc, etc.
Google as an advertising company, instead of asking you all of those silly questions, TELLS YOU HOW IT HAS TO BE…….
So if you build a website that does not do it as W3 (World Wide Web rules) and Google want it, IT DOES NOT GET ADVERTISED.
Website SEO has lots of little things that you have to pay attention to and if you don't you end up at the bottom of the pile.
I have looked at about 75 websites this week (It's my day job) and 50% are really, really, good. Of the other 50% there are half which are ok but need basic tweaking and the other half are dead in the water. Those dead in the water websites, are not even around according to Alexa , (Alexa is a www rating company) and therefore Uncle Google does not know they exist because the rules were not followed.
So let's quickly look at the three main things a website must have to have good website SEO.
People look at websites, so you have to make them easy on the eye and easy to find your way around it.

The website has to conform to the rules of W3. Make sure it has all the little bits done, they are time consuming and unfortunately there are Webmasters out there who short cut, as the client does not know if bits and pieces are missed out ,(But Uncle Google does).

To have good website SEO a site has to have links, links are what make the web what it is. How many times have you started searching for something and to find yourself, 30 mins later on a totally different subject. If you have a lot of Internal and External links Uncle Google loves this as it means content and content is King on the web.
If you wish to check your website SEO now just click here

Website SEO is a science in itself and very complex and we are very fortunate to have one of the best I have ever seen as far as website SEO is concerned as the boss of our company. He gets results and that's why we have a website right? To get results for our company and get sales moving.
I personally have around 30 websites promoting all kinds of things from affiliate marketing to product sales to marketing a hotel. I have been doing this for 5 years now and it took me 3 years to realise all of what I have stated above, I made no money for the first three years because I did not follow the rules exactly as they should be and therefore my website SEO was non existent.
Successful Website SEO is made up of the 3 main points I have outlined above and if you wish to check your own website to see if it needs improvement Just go here and fill in your URL and you will have the numbers come up. Read everything on the page and you will see what needs to be done.
The Author  has had 35 years small business experience in sales and marketing with the last five years devoted to Internet Marketing and now is part of the team at Online NZ To subscribe to our Marketing Blog please click here. We will email you once a week with tips and tweeks you can apply to your own business, and it all helps in todays Marketing and Business  Environment.