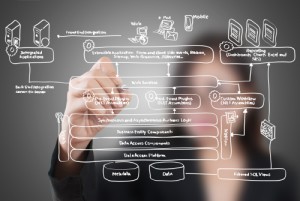 There a few things that need to be taken care of before moving a website, the first thing you must not do is cancel the old hosting account,you must wait until everything is up and running perfectly before cancelling your old Hosting account.
There will be downtime on your site, ranging from 12 to 72 hours depending on the size of the site and complexity of databases, however most sites say 95% can be moved within 12 hours.
What I'm about say here should not be used as a guide, I'm merely outlining the process that needs to be undertaken, this is just an overview of what takes place. So don't try this at home.
There are 5 mains steps either yourself or your webmaster will be doing,( there is a lot of help available via Google and YouTube regarding the transferring of websites, but really it should not be attempted unless you know what your doing.)
1. Do not cancel your old hosting account until you have everything transferred and everything is working properly, give it a few days to make sure.
2. Let's start with a backup, a total backup of your present site needs to done from your existing cpanel, so log into your cpanel and navigate to the backup page and there are also tools here for backing up MYSQL databases as well.
These backup files are by nature compressed and it is important that you leave these in the compressed state so that the cpanel on the new site will unpack them and distribute to the correct directories.
3. Begin uploading the compressed files to the new server. When you purchased your new hosting package, you would have been sent all details regarding IP addresses and login details required to start the transfer.
4. Make sure the databases are working properly and add all of the relevant users, passwords, and permissions, and then make any necessary edits to system files by logging into the FTP account via the website's IP address.
5. Changing name servers is all that is left now and this is done by logging into your Domain Registrar Account and you will have been sent the new nameservers which look like this: 
NS1.OLD-WEBHOST.COM NS2.OLD-WEBHOST.COM
This can take as little as 2 hours to 24 hours for changes to happen, so it's a matter of patience and when the change is complete, you must fully test and test that everything is working and then when your completely happy and only then is it the right time to cancel your old hosting account.
Ok so now you have a rough idea of what takes place when you change hosting, It's a little easier changing over to OnlineNZ hosting as I actually emailed Bruce and asked him what is required and his reply was:
1. obtain udai number from client
2. obtain ftp login credentials
3. we pretty well do all the rest for you.
In most cases their emails need resetting up on our server
So there you have it, if you would like cheaper hosting with a marketing package thrown in, please contact us.
We also supply Domain names and renewals at $50 per year. Please contact   dick@olnz.co.nz  for personal attention.
The Author  has had 35 years small business experience in sales and marketing with the last five years devoted to Internet Marketing and now is part of the team at Online NZ To subscribe to our Marketing Blog please click here. We will email you once a week with tips and tweeks you can apply to your own business, and it all helps in todays Marketing and Business  Environment.