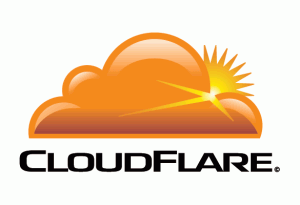 Onlinenz Hosting has recently incorporated CloudFlare into its range of services, and is offered at no charge to our hosted clients.
What does CloudFlare do? CloudFlare offers increased loading speeds and Security from the naughty people out there in Internet land.
To see a quick overview of CloudFlare please click here or you can see a  short video explaining why and what it does for websites here.
Currently there are in excess of 350,000 websites worldwide using CloudFlare.
Where CloudFlare really comes to light is when a website is experiencing huge load increases or fluctuating loads putting pressure on bandwidth.
You can also find more about CloudFlare here on their Blog.
At Onlinenz  Hosting we start our hosting packages with our Starter Package, as the name implies its for simple basic websites that don't use a lot of bandwidth. This package means you can host a website along with our level one marketing included for as little as $1.50/week. Believe me, that's a good deal.
Bandwidth is what costs in hosting, so if for example you have an Online Shop where you are listing over a thousand images and products, you will need our Professional Hosting Plan which starts at $5 per week.
You will find our hosting rates to be much cheaper than others in NZ due to the fact we have our own dedicated servers and also with CloudFlare it means your Website is online 99.9% of the time, even under load.
Along with our Hosting Packages we offer 3 Marketing levels that we incorporate into the packages to ensure you are going to get traffic.

When you ask a Webmaster to design a website, you must make sure he or she is going to do everything they can to get traffic to your website, not all webmasters do this, most give you a great looking site on the front end with little regard to whats going on in the backend where it really counts.
Also you need your hosting to be efficient and up to date, as we are here at OnlineNZ Hosting with new servers and the celebrated CloudFlare.
We also supply Domain names and renewals at $50 per year. Please contact   dick@olnz.co.nz  for personal attention.
The Author  has had 35 years small business experience in sales and marketing with the last five years devoted to Internet Marketing and now is part of the team at Online NZ To subscribe to our Marketing Blog please click here. We will email you once a week with tips and tweeks you can apply to your own business, and it all helps in todays Marketing and Business  Environment.